The typical representative is sulfur, which is the most basic and important vulcanizing agent in the rubber industry. Using the common sulfur-accelerator-activator system, the obtained vulcanizing agent has the advantages of good comprehensive performance and low cost. Therefore, it still occupies a dominant position in the rubber industry, especially in the tire industry. Insoluble sulfur can avoid sulfur spraying and is not easy to scorch. It can be used for particularly important parts or products.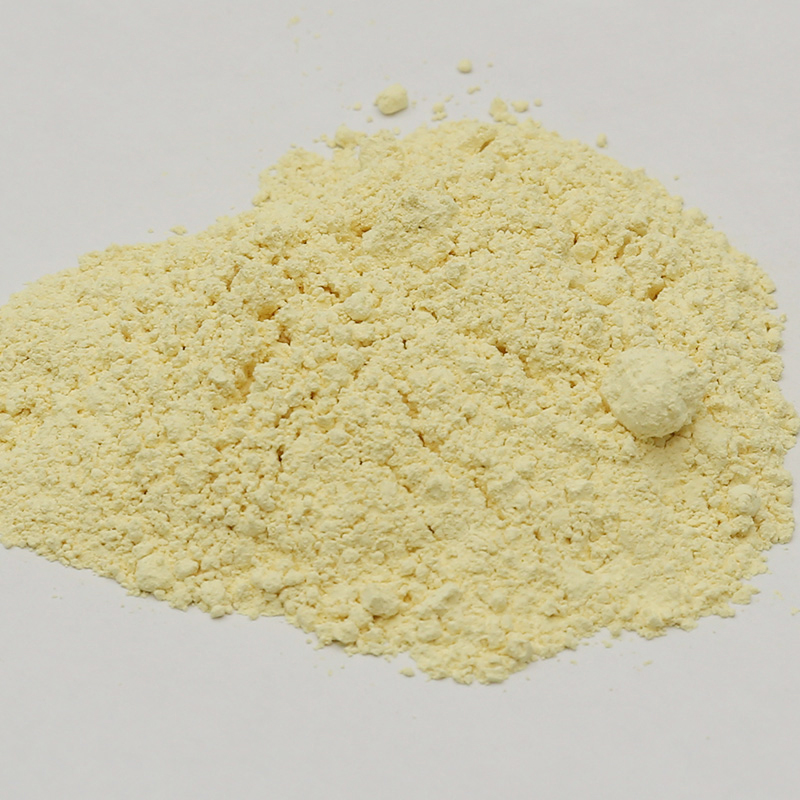 1. Sulfur. The sulfur used in the rubber industry includes powdered sulfur, insoluble sulfur, colloidal sulfur, precipitated sulfur, sublimated sulfur, deacidified sulfur, and non-crystalline sulfur. In 1839, American Charles Goodyear heated the mixture of sulfur and rubber to produce a material with better performance. This landmark discovery prompted people to successively start an in-depth study of the reaction mechanism, reaction heat history, and reaction kinetics of sulfur vulcanized rubber. Research. After more than 100 years of development, Lautenschlaeger et al. used 2-methyl-2-pentene to simulate the vulcanization of natural rubber in 1979, and finally determined the terminal structure, external network structure and main chain isomerization reaction products of the vulcanized rubber cross-linking bond. . As a rubber vulcanizing agent, sulfur has been developed for more than a hundred years. Compared with other types, sulfur is inexpensive and has better comprehensive properties for forming vulcanizates. Therefore, it is still the leading vulcanizing agent in the international rubber industry, accounting for about 85% of the total composition of dozens of organic and inorganic vulcanizing agents. In order to meet the needs of rubber development, new products of sulfur are constantly appearing, such as S80 GA F500 (yellow granular product) produced by MLPC International in France, which is a pre-dispersion of sulfur in acrylic acid derivative elastomer, and the sulfur content is 80%. . The product is dust-free and does not pollute the environment; it is not sticky at room temperature, making it easier to feed and weigh.
Insoluble sulfur. Ordinary sulfur-vulcanized rubber is prone to blooming and scorching when it is parked, which greatly affects the performance of the final product. In order to make up for the shortcomings of sulfur, people began to study the modification of sulfur. A successful example is polymerized sulfur or insoluble sulfur (Insoluble Sulfur), abbreviated as IS. The sulfur is a linear polymer sulfur insoluble in carbon disulfide, which is the μ of sulfur model. The average molecular weight of this polymerized sulfur is very large. After continuous verification, it is generally believed that its molecular weight is 30,000 to 40,000. Insoluble sulfur is usually divided into two categories: oil-extended and non-oil-extended when used, and the vast majority (*99%) used in the industry are oil-extended.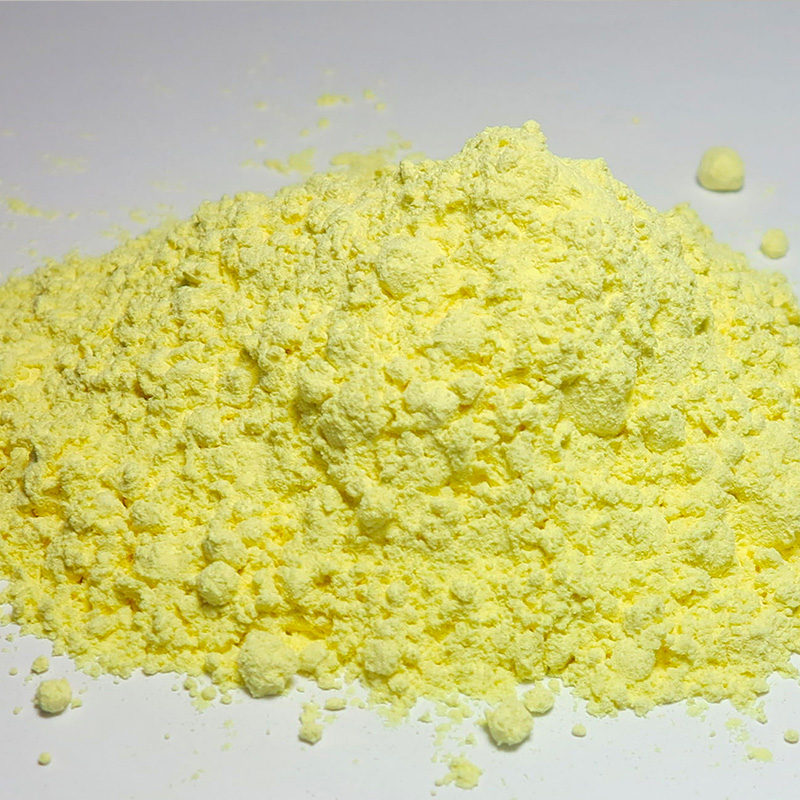 Compared with ordinary sulfur, insoluble sulfur has the following advantages:
(1) The rubber material will not bloom during the storage period;
(2) There is no migration phenomenon in the rubber compound (especially in the butadiene rubber and butyl rubber compound);
(3) It can reduce the scorching phenomenon in the process of mixing and storage;
(4) It is conducive to the adhesion of rubber and other materials;
(5) It can shorten the vulcanization time and reduce the amount of sulfur.
2. Selenium and tellurium. It is the second vulcanizing agent for natural rubber and styrene-butadiene rubber. It cannot be vulcanized when used alone.